Latest Initiatives in Telemedicine and Online Medical Consultations
Latest initiatives in telemedicine and online medical consultation
Daisuke Sato
Telemedicine generated great publicity when the revision of the schedule of reimbursement of medical fees was published in 2018. Please give us the details and background of telemedicine and online medical consultation.
---
Tetsuro Okuno
Initiatives in telemedicine and online medical consultation first appeared in 1997 under the name "Medical examination using telemedicine," in the "Medical examinations applying ICT" notice published by the Ministry of Health, Labour and Welfare (MHLW). The interpretation of the Medical Practitioners Act at the time was that as a general rule, initial medical examinations should be conducted face-to-face and that telemedicine would allowable if properly combined with the face-to-face initial examination.
This interpretation held out for a long time, until the period before the proliferation of smartphones. However, general-purpose technologies are now ubiquitous and opinions are changing, with many questioning if now is not the time revise the rules and adopt a flexible response to such technologies. In 2015, the issue was taken up by the Council for Regulatory Reform, and in 2015, MHLW issued an administrative circular to the effect that geographical conditions and disease in the 1997 notice appeared only as mere examples. The circular was an occasion to recognize that telemedicine was becoming widespread. Given this broad trend towards increased use of telemedicine, we at the MHLW felt determination and a sense of urgency, so we decided to issue guidelines on the proper conduct of online medical consultations (henceforth referred to as the Guidelines) in order to prevent misuse from hindering the expansion of telemedicine now that the services it offers have become important.
---
Telemedicine/online medical consultation is one way of addressing various needs by improving the quality of healthcare, reforming the working conditions of doctors, and overcoming the uneven geographical distribution of doctors
---
Daisuke Sato
The examples included in the administrative circular of 2015 were interpreted as "lifting the ban" on telemedicine. As this brought sudden attention to the field, the Guidelines were formulated to ensure the proper dissemination of telemedicine. Given this backdrop, I would like to ask about the basic line of thinking in regard to policies on telemedicine and online medical consultation. What are the needs of telemedicine and online medical consultation in our current healthcare environment?
Tetsuro Okuno
There are many aspects to this, and it cannot be said there is a fixed rule of going about it. Currently, some believe that online medical consultation is desirable because it can improve the quality of care. For example, presently ubiquitous technologies have image resolutions of 4K, but some voices call for using 8K technologies which can achieve very fine resolutions. Technologies with 8K resolution enable users to view an object in higher detail than is possible with the naked eye, which could enable users to perform much finer analyses or discover lesions, thus contributing to increased healthcare quality. There is also talk about the need to apply these technologies in regular healthcare in addition to telemedicine.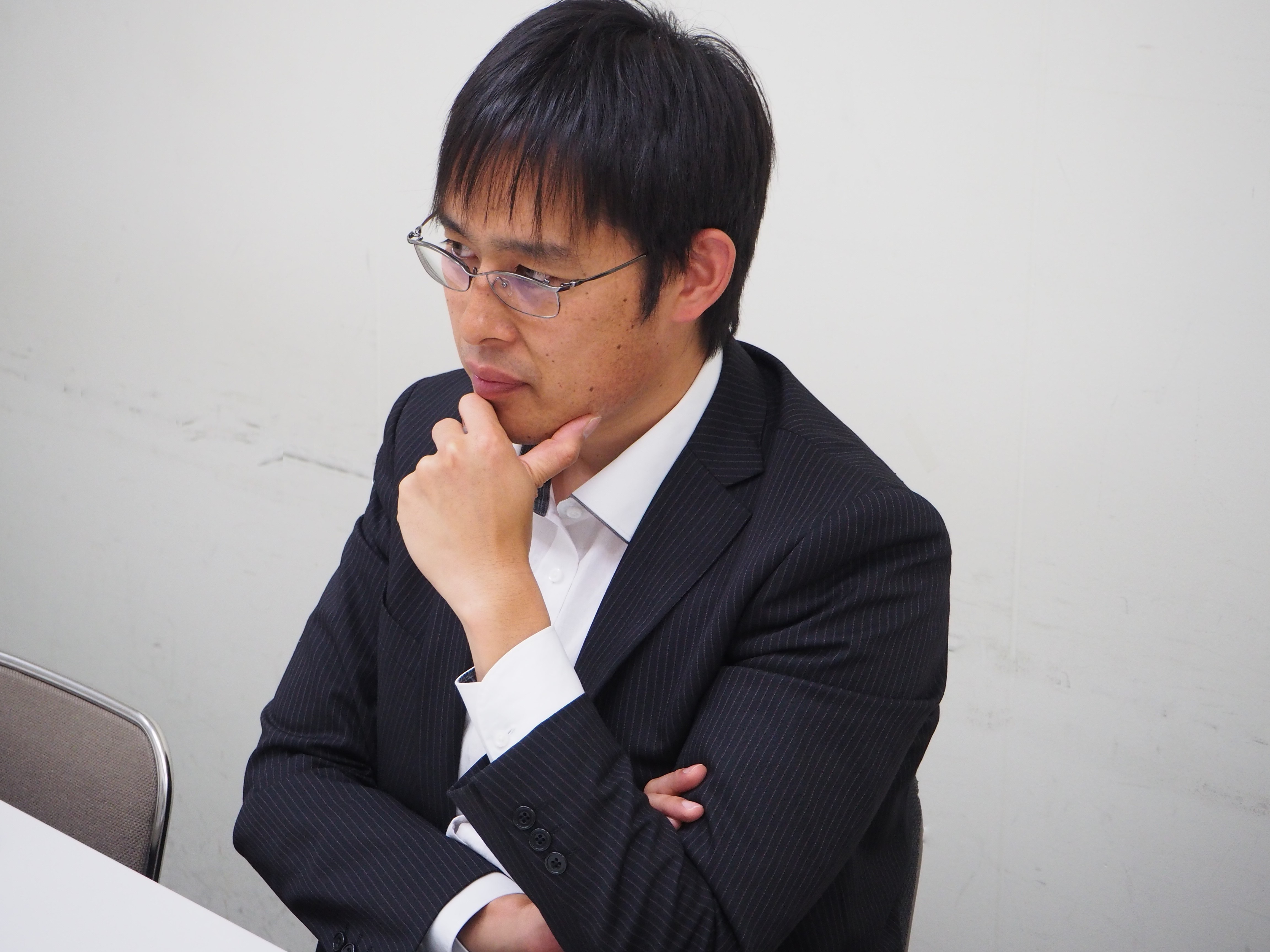 © Health and Global Policy Institute
Sensor-based technologies are also expected to be utilized in online consultation. Sensor-based technology could make it possible to track the status of a patient outside of consultation time at healthcare facilities. For example, a patient on medication to lower blood pressure who visits the hospital every two weeks for a test could be monitored more frequently with follow-up check-ins online, where caregivers might be able to ask questions like "Did you take your medication?" every week. This would result in improved adherence to treatments. Besides, it is not only the patient's face that is reflected through online consultation, but their homes and family situations too. This would allow practitioners to better comprehend the daily living conditions of patients. For example, if it is observed that the room of a patient with dementia has suddenly become disordered, the practitioner may suspect an aggravation of symptoms.
In addition to improving the quality of care, online consultation would reduce the burden of commuting to healthcare facilities on patients and improve the working practices of doctors. At present, about one-fifth of doctors and one-third of medical students are women. These proportions are increasing by the year. The number of women doctors who work while raising children is also rising. Support to facilitate work-life balance should be extended regardless of gender, but even so, the number of women having trouble achieving work-life balance is larger than men for reasons such as the need to balance childbirth and work. It seems that remedial policies are failing to catch up with this trend. By enabling them to conduct their medical practice at home, online consultation is one way to deal with this state of affairs, and thus could play a role in creating a suitable working environment for women doctors.
Ryo Watanabe
Of particular consequence in these Guidelines is that technological progress has caused the healthcare space to expand outside its previously generally-accepted boundaries. Please tell us about those new spaces.
Tetsuro Okuno
Some parts of existing of rules will not necessarily be lost, such as constraints to doctors' places of practice. Concretely speaking, face-to-face examinations are a prerequisite. It is still believed that healthcare facilities are the natural places for carrying out examinations with regard to issues of public health such as infection control, and the quality of information gathering since such facilities are the only place to access medical records. However, with the dissemination of electronic records, with proper security arrangements it is now possible to access patient records from outside the hospital. I will give you an extreme example. When I am asked if a doctor on his way to give home medical care to a certain patient may not also be able to examine another patient online while driving his car, my answer is that there are no other problems than the risk of someone peeking through the window at the patient's private information. Online medical consultation probably would not tie the doctor in one fixed place.
---
Ryo Watanabe
This is epoch-making, don't you think?
---
Tetsuro Okuno
Launching discussions on location where online consultations would be carried out was a brave thing to do. By not tying the practitioner to one particular place, online consultation is naturally meaningful from the government's policy of reforming working practices. Wouldn't we, the people at MHLW whose role is anticipating changes and setting commensurate rules, look antiquated if we got tied up now and ended up failing to catch up with and overtake something we have been falling behind?
Another reason why we need online medical consultation is as a measure against the uneven distribution of doctors. The idea of using online consultation to remedy this problem was raised during the discussions on the related bills. The use of online consultation will allow doctors to carry out examinations in regions where doctor numbers are low. This increases the range that individual doctors can cover and contributes to resolving the problem of their uneven distribution. Online consultation is not a panacea, but it is an effective measure for multifaceted challenges.
---
Ryo Watanabe
In the case of outlying islands, to start with, there may not even be doctors residing there to give medical care. Wouldn't this constitute a barrier to introducing online consultation in those regions?
---
Tetsuro Okuno
The current revision of the Medical Practitioner Act clarified that it would be now become possible for a doctor to run two healthcare facilities at the same time. As a result, online consultation will become possible even when a full-time doctor is not present. If a doctor comes to a clinic only on a Tuesday, he may now do the initial face-to-face examination on that day and then follow up with online consultation in combination with periodic face-to-face consultations. In places where not even a single doctor is present, it becomes a challenge to utilization online medical consultation. However, the current rules provide exceptions in cases when initial face-to-face examinations are not immediately possible, and where there is merit in carrying out a consultation online. It is set in the rules that if a patient is not able to visit a healthcare facility immediately, and his situation is prone to serious deterioration, then online consultation may then be offered. This is only an example.
Previously, you used the term "Outlying island." The rules allow doctors to carry out online consultations first irrespective of the nature of the place, so long as the patient is in serious condition. I believe flexibility in practice is a good thing. But, if it is the online consultation determines that the patient should go to a healthcare facility, then he must go, even if it is far. I would like there to be as much flexibility as possible in using online consultation so long as the quality of care is not compromised.
---
Daisuke Sato
Telemedicine and online medical consultation may respond to many needs such as improving the quality of medical care. On the other hand, what are the expectations and concerns regarding their costs?
---
Tetsuro Okuno
Healthcare cost is a thorny issue. From one side, if the use of online consultation enables examinations to occur before the conditions patients have worsen, it could help reduce costs. On the other hand, online consultation is easily carried out so long as an environment is properly established, and could become used casually. To prevent this, the Guidelines included a clause to the effect that the first consultation should be face-to-face.
---
Now that the Guidelines are in place, the next challenge is to elaborate on policies to encourage the dissemination of online consultation after it is validated through evidence and case studies
---
Daisuke Sato
Based on what you've said, there was a huge change in the topics of debate before and after the Guidelines were set. What were the issues being discussed before and after the Guidelines were put in place?
---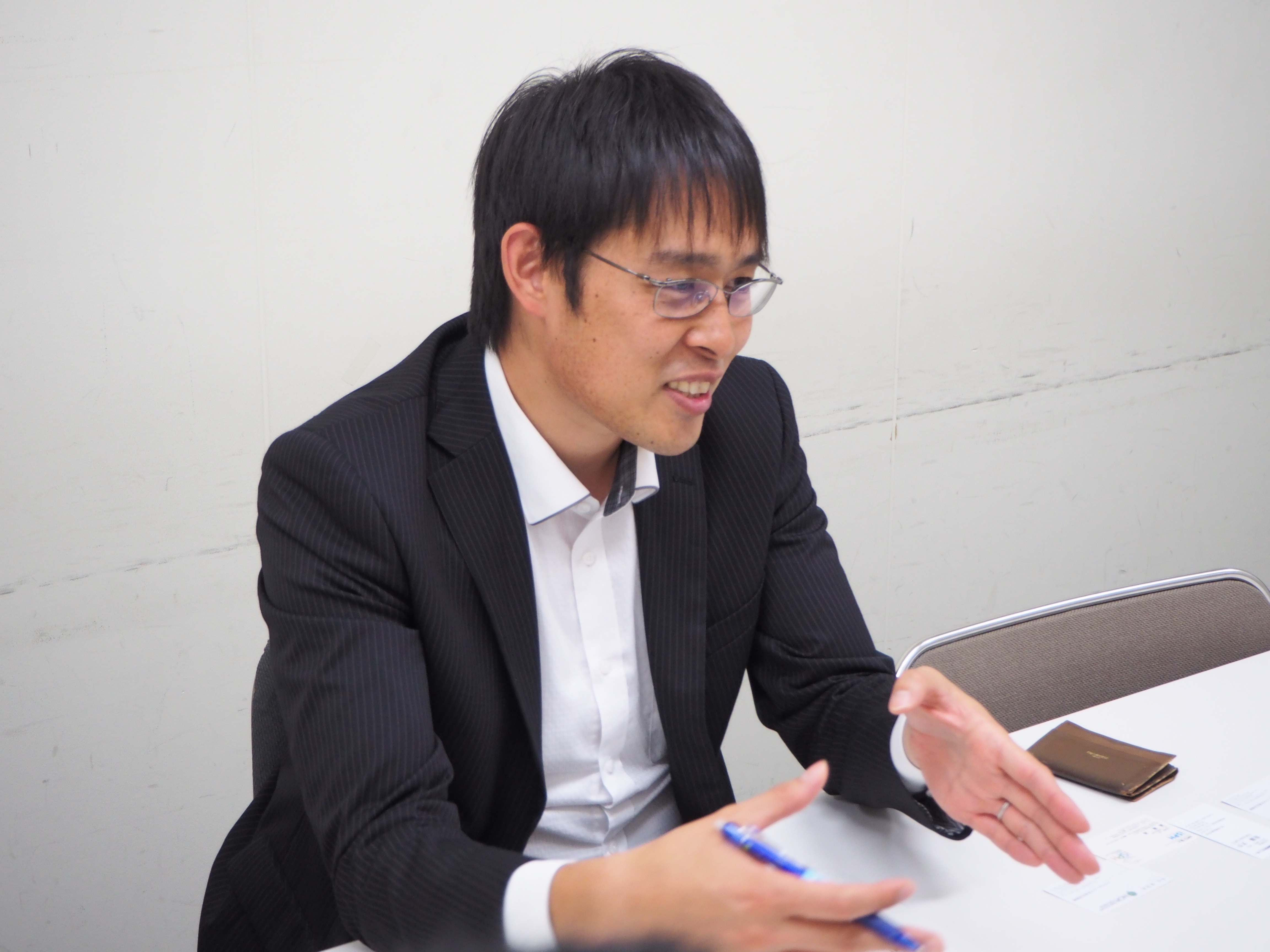 © Health and Global Policy Institute
Tetsuro Okuno
Before the Guidelines were written, we were discussing the quality of healthcare. We were considering what necessary rules would eliminate concerns about online consultation, such as its leading to misdiagnosis and the possibility it could cause doctors to overlook symptoms. There were many opinions about this. We believe it is possible to guarantee the quality of online consultation by defining a plan for care that adopts face-to-face consultation as the basis of care with the method for combining online consultation and face-to-face consultation decided in advance. We also had a debate about security. While it is necessary to come up with regulations in order to prevent the leakage of important patient information, it would have the opposite effect of what was desired if stringent constraining measures were put into place. The question then was how much should we regulate.
There are provisions regarding security in the present Guidelines. Basically, it is clearly stated that the patient is to select the appropriate tools after he is made aware of the risks and has provided consent. The final point of discussion was about where online consultation would be offered from. It is not about deciding where it is practical or not. For example, to protect privacy, there should be a rule telling doctors to carry out the consultation from a private room. Or, if one wishes to use a public hall to gather a large and specific set of people, it would acceptable only after the patients have been registered in healthcare facilities, because of public health risks.
The challenge which followed the formulation of the Guidelines is seeing that they are applied rigorously in order to further disseminate online consultation. Now that the rules have been defined and online consultation is included in the schedule of reimbursement of medical fees, it is expected to be disseminated to some extent. The important thing to do as online consultation expands is to collect evidence and case studies to check whether it is being disseminated in a desirable manner. If not, then we would have to check the shortcomings in the current Guidelines. If online consultation expands in a desirable way, the MHLW should consider how to further its dissemination from multiple angles. Another point that was mooted when formulating the Guidelines was that of doctor training. Doctors who are professionals in the use of online medical consultation could understand quality issues I talked about earlier. When it comes to issues of information security, there are parts which will remain hard for doctors to understand. It is currently difficult to know and judge which of the services and businesses offering information systems, devices, and applications are safe. This matter, too, falls under the responsibility of MHLW, and we have to come up with some policy to deal with it.
---
Daisuke Sato
Yes, the current Guidelines are silent about social networking services (SNS) and there are questions whether general, free services such as Skype are good or bad. Are you discussing this issue, perhaps while looking at overseas trends and guidelines for reference?
---
Tetsuro Okuno
One of the inherent risks of using free SNSs is the fact that their servers may be located outside Japan, so we cannot be sure how information exchanged over them is handled. For example, you would think that information exchanged via Voice Over IP is immediately deleted. As a matter of fact, a company may choose to save this data and there is no way to guarantee it won't be leaked. To put it extremely, the country that has the server has the information. It is the role of MHLW to make sure that doctors doing medical consultations online have a correct understanding of attendant security matters in order to prevent accidental leaks.
---
It is ideal for academic societies to spearhead the training that doctors need to achieve professional autonomy
---
Ryo Watanabe
Please tell us about what initiatives in doctor training will become necessary in addition to current in medical education.
---
Tetsuro Okuno
Following what I've just said about security, I would like to create a training environment in which doctors could learn about various topics besides security, like how to approach online consultation so as to improve the quality of care, things to be mindful of when conducting online consultation like the fact that color tones can change when transmitted over smartphone screens, or how to effectively start conversations with patients while taking into account that online consultation can affect a patient's thinking, and so on. MHLW will also need to cooperate with the Ministry of Education, Culture, Sports, Science and Technology (MEXT) to determine whether or not these items must be introduced into pre- and post-graduation education.
That is the next item in the agenda. MEXT's basic line of thinking is based on the "Model Curriculum." Discussions are expected to take place there concerning the inclusion of online medical consultation in their detailed training curriculums. Accordingly, we urge doctors carrying out online consultations to undergo such training and announce it publicly in order to reassure the public. MHLW will not formulate regulations restricting the practice of online consultation to doctors who have undergone training so as to incentivize its adoption.
---
Daisuke Sato
An American paper has reported that, after mystery shopping at various clinics, they discovered a wide variation in the quality of online medical consultation offered. It is preferable that bad practitioners are naturally weeded out rather than by using regulations and penalties, but perhaps that's an issue that faces every country.ん。
---
Tetsuro Okuno
The ideal would be for academic societies to spearhead training on healthcare quality. The Japanese Telemedicine and Telecare Association formulated guidelines in the past that we used as reference when drawing up the current Guidelines. In the medical field, unnecessary government intervention may provoke resistance from practitioners. I therefore think there should be autonomy and independent progress. At present, the government is leading the initiative, but I do think this is a very good thing. Isn't this preferable that professionals should lead, and advance things together with the government?
---
Regulations for online medical consultation should be written based on knowledge gained through parties reaching a common understanding on what is needed for the proper provision of healthcare treatment
---
Daisuke Sato
Regulations are necessary for disseminating online medical consultation based on the understanding that services may be inadequate and unpredictable circumstances may emerge. But on the on the other hand, overly-restrictive regulations would hinder peoples' ability to be apply them appropriately. Were there challenges when deciding how strict to make regulations when setting up the current Guidelines?
---
Tetsuro Okuno
Yes, there were. Particularly with regard to security. It's naturally good to put in place very strict rules for security to make it airtight. But not only would that raise the initial price of the service, it would be difficult for developers to meet the standards. When formulating the policy, it was easy to reach a consensus on this point. I would want everyone involved to be able to agree that's the obvious way of going about it. That's because, when it comes to regulations, it is often perceived that the government will forcibly bring restrictions to bear. However, I am aiming to create a process in which standards are established based on convinced agreement, where parties feel that the agreed-upon standards are the natural way things should be. There may be people who think the current Guidelines are strict. But, since we are starting from nothing, we have opted to set things firmly so as to prevent the proliferation of inadequate services. If the service grows in the future, the Guidelines will be loosened.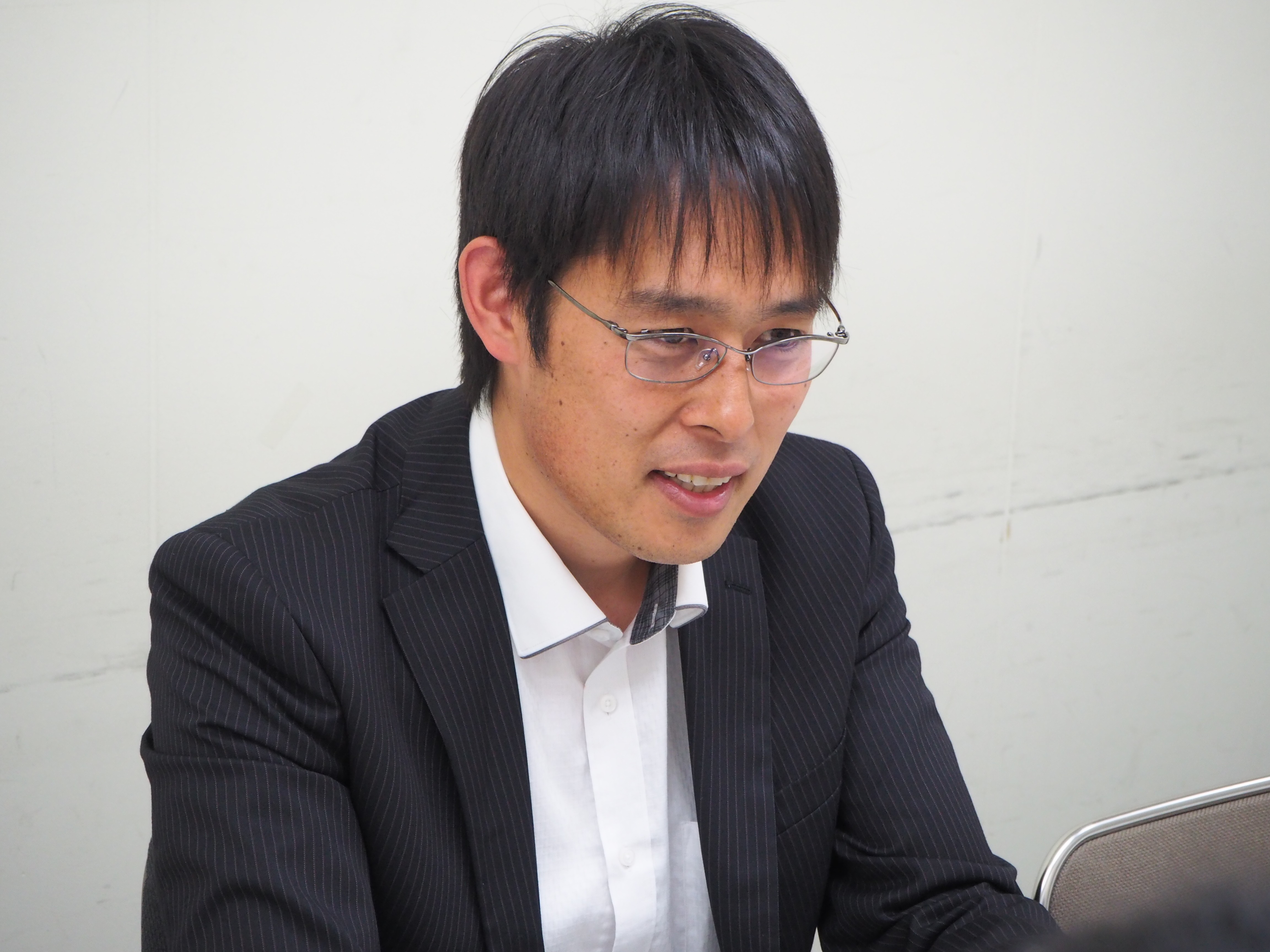 © Health and Global Policy Institute
---
Daisuke Sato
Surely, using the word regulations gives the impression of restriction.
---
Tetsuro Okuno
There is a nuance in that the Guidelines are required rules based on common understanding to ensure the proper implementation of online medical consultation. The current Guidelines involved representatives of many organizations, allowing us to reach a consensus on many points.
---
Collaboration between policymakers and practitioners is indispensable for collecting and distributing evidence
---
Daisuke Sato
Based on interviews so far, many people believe that it is a challenge to decide how to collect evidence. What are your thoughts concerning the evidence you have mentioned in the interview today?
---
Tetsuro Okuno
We can collect many types of evidence, including clinical. For example, we could gather case reports which chart treatment outcomes of patients where online consultation was used or collect statements of medical expenses to observe which areas are seeing an expansion in medical consultation. We could compare how the health of patients changed before and after online consultation, and, from the perspective of safety, monitor the incidence of accidents associated with online consultation. To start with, we need to think about which information to gather, and what it would shed light on. This is the role of the MHLW.
On another front, I would like to see developers of online consultation technology and healthcare facilities cooperate in evaluating healthcare quality. That is one of the principles written in the Guidelines. If clinical doctors actively presented data and wrote papers to share their opinions from a technical perspective, it would improve the quality of online consultation. Wouldn't it be a good thing if policymakers and practitioners collaborated in accumulating high-quality evidence? 。
---
Expectations for the spread and normalization of online medical consultation and for further technological innovation
---
Daisuke Sato
Concerning the vision of the future, what objectives do you expect online consultation and ICT healthcare policymaking to have in the years 2025 or 2035?
---
Tetsuro Okuno
I do acknowledge that the current expansion of online consultation is limited. In the future, we expect it to be widely disseminated. The rise in the number of elderly has been accompanied by an increase in people who find it difficult to go outside of their homes. The dissemination of online consultation would make it possible to offer such people better care. Online consultation has started to spread in urban areas. But, if I had to give a representative example of online consultation being carried out according to the Guidelines in outlying islands and remote areas, after researching the matter, I reached the conclusion that there aren't any exceptional examples to report. I hope that henceforth, online consultation would penetrate further to these places.
Although it will be more challenging, I expect that future innovations in technology will bring about greater use of online medical consultation.
---
---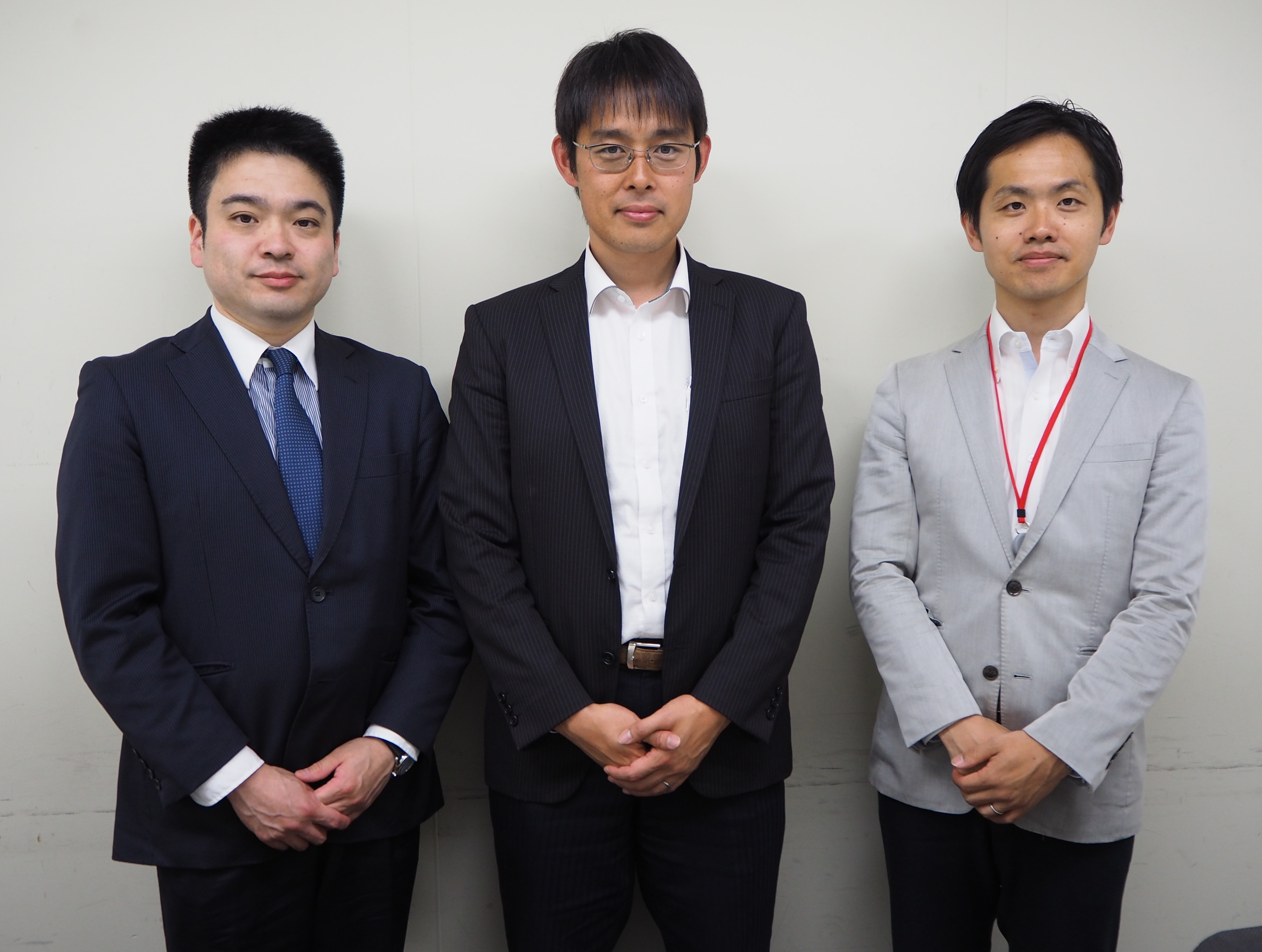 (Left of Photo:Ryo Watanabe Center of Photo:Tesuro Okuno Right of Photo:Daisuke Sato)
© Health and Global Policy Institute
---
Daisuke Sato
Today's discussion presented many important elements with respect to how to construct policies for telemedicine and online consultation, as well as what we can expect in the future. Thank you very much.